EPIPHANY ESSENTIALS APPAREL & MERCHANDISE
This shirt is for the ladies....fellas there will be something for you soon.
Order your t-shirt today! Only $25 + $5 shipping (US Orders Only)
Here is the back magnified.....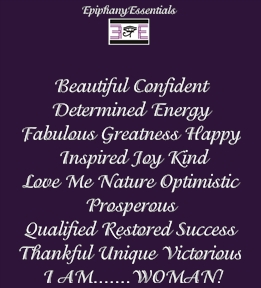 Sizes range from S to 2XL.
Place your order at http://www.epiphanyessentials.com/shop/ . Note, p
urple is completely SOLD OUT!